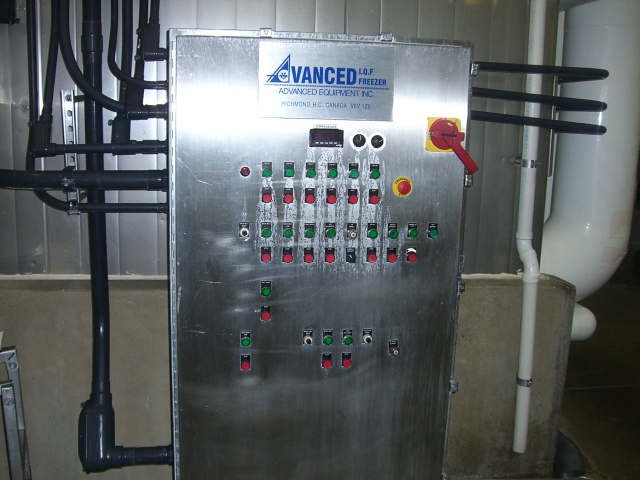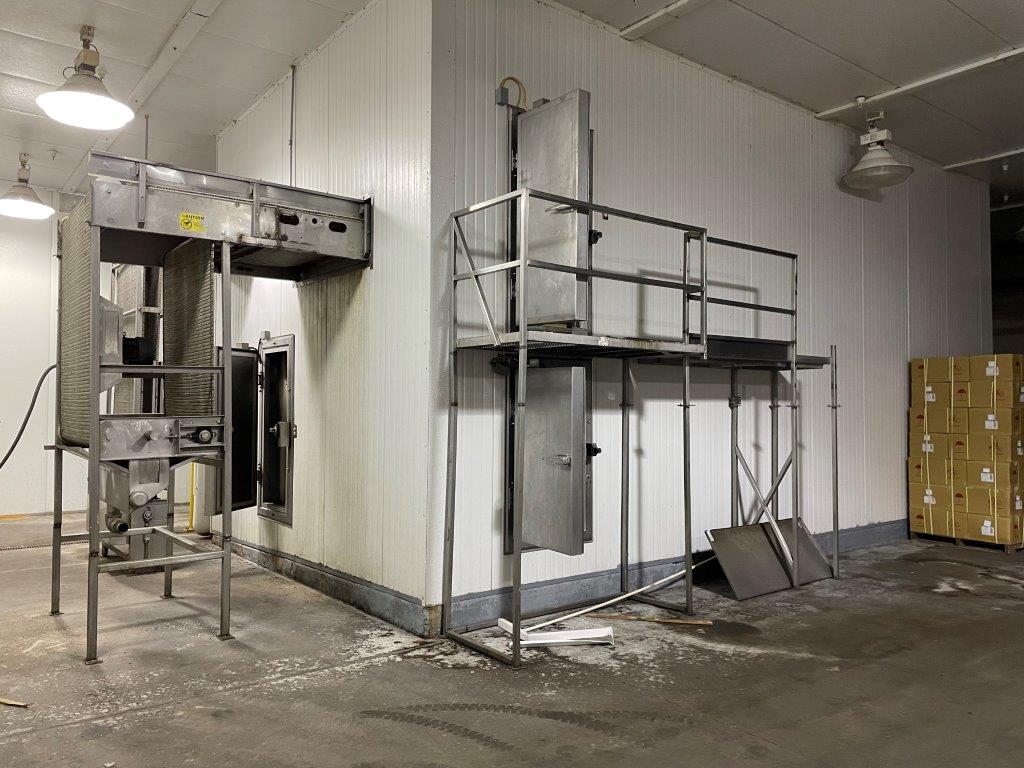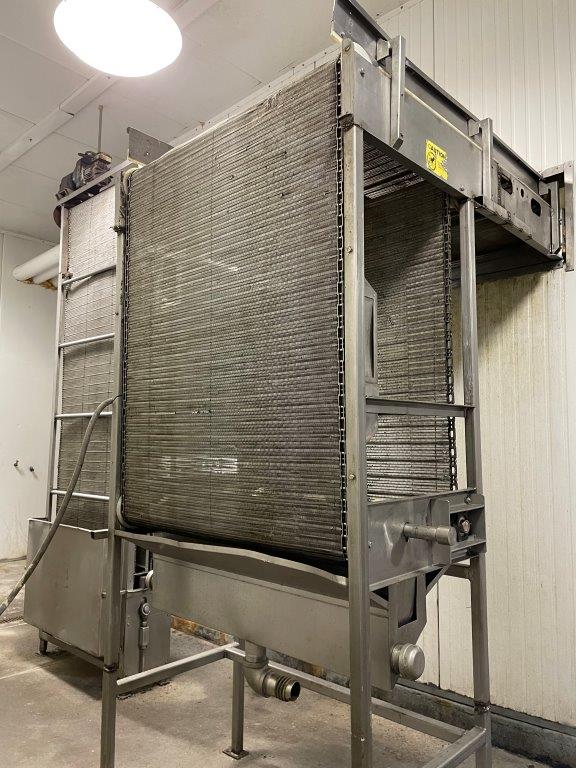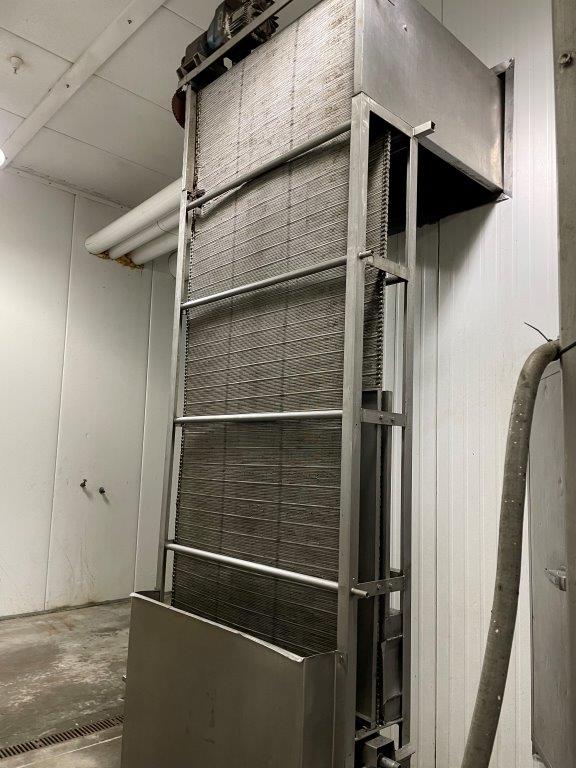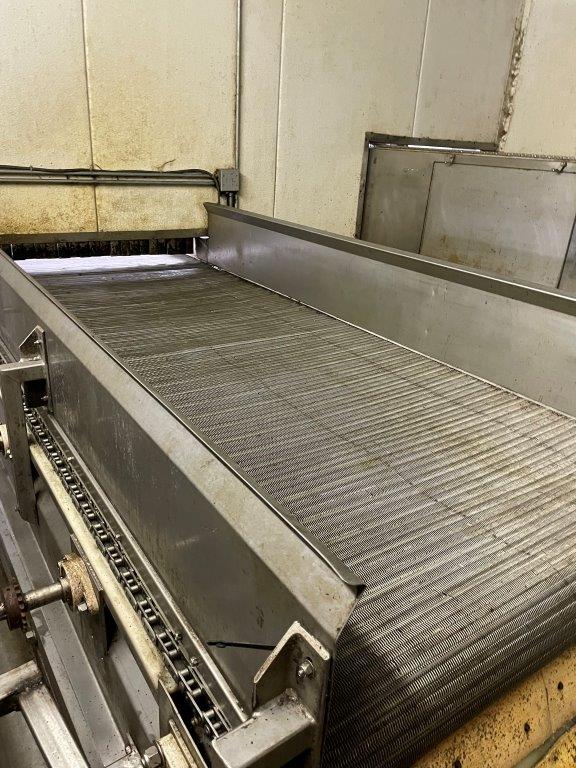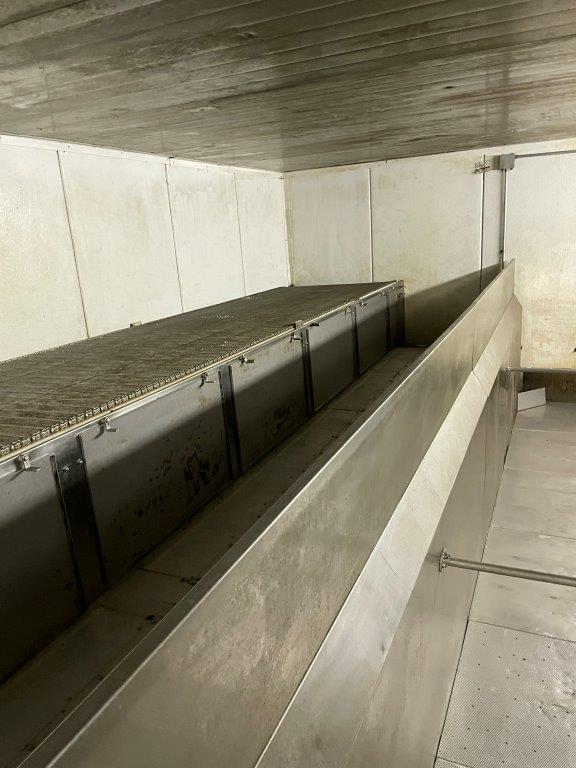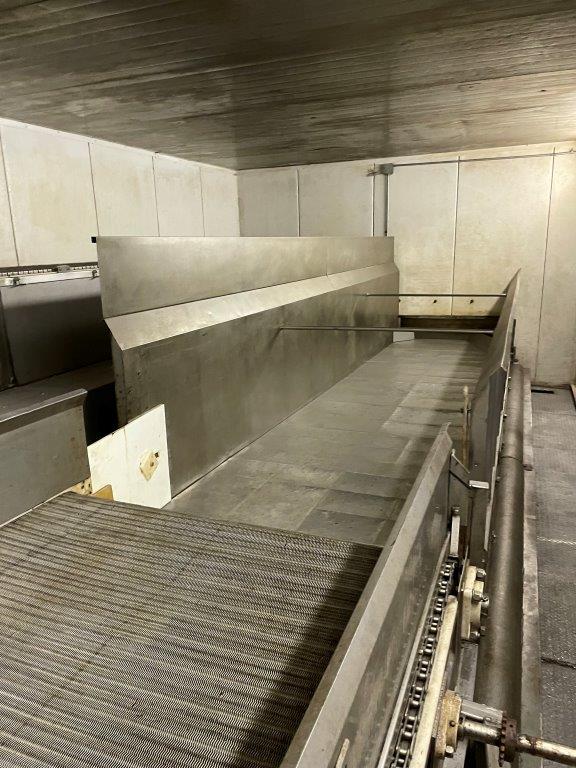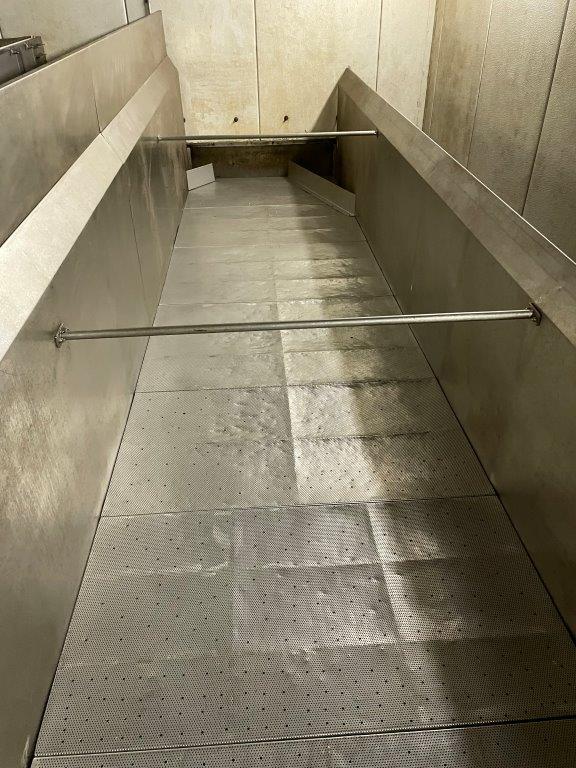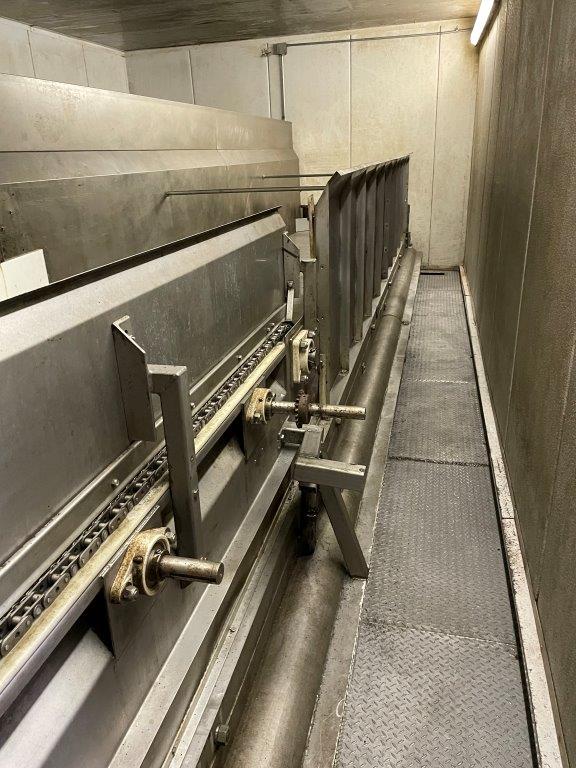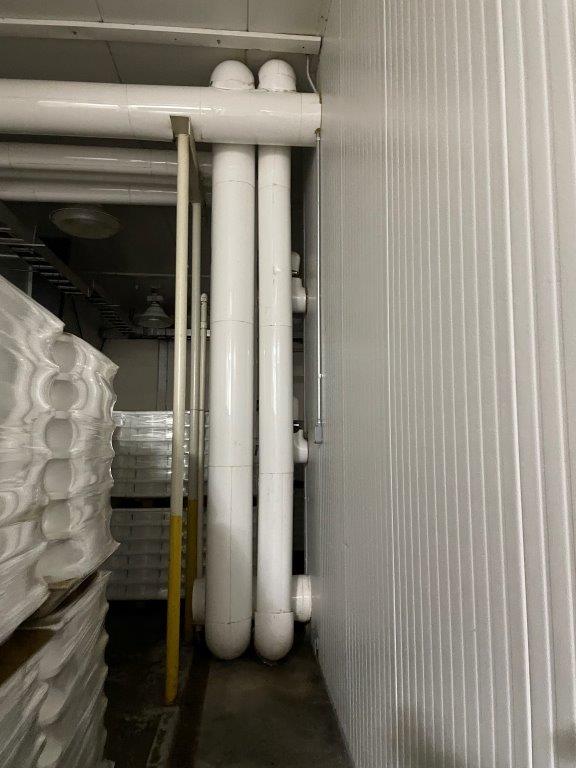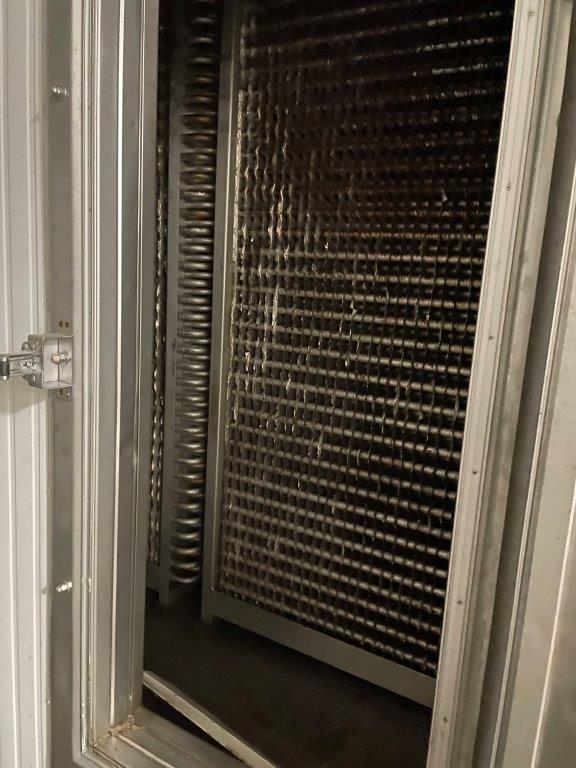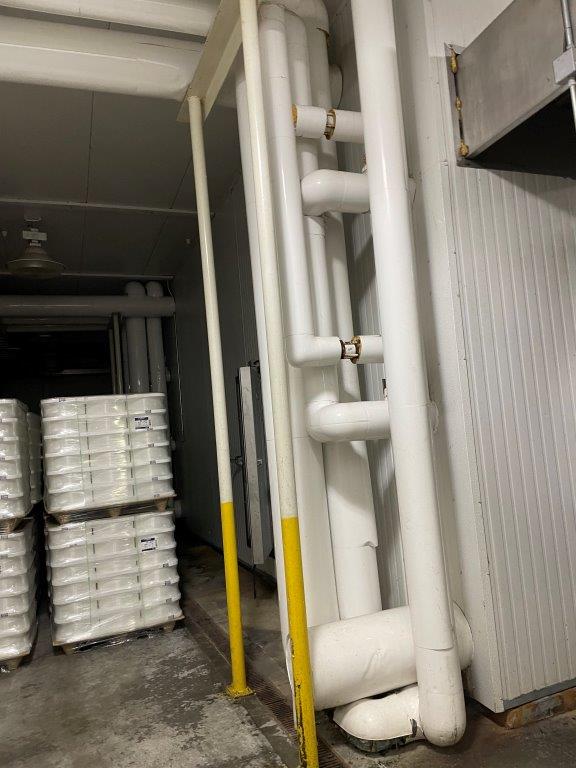 Qty (1) Used Advanced System Tray Fluidized Tunnel Freezer, The perforated tray tunnel system utilizes a combination of horizontal pulsating air continuously turning product in the fluidization form.  The tray tunnel are sectioned with different air flow to allow more air in the pre-cool section for fast crust freezing, then it flows toward freeze section for more gentle and less air buoyant action to remove product latent heat.  The products are then fed onto the tray by shaker or in feed conveyor, and then poured on to the built up fluidized product about 2 to 6 inches deep depending on product size.  The product line continuously meets an upward high velocity air stream, where the products levitated in mid air stream until it it crust frozen.  Then it flows and settles down the tunnel in fluidized state. The product belt is woven stainless steel, 58"W X 28'L.  The unit has 6 20 HP each @ 1750 RPM. There are 2 Aluminum fin and tube evaporator coils with Ammonia refrigerant @-40 degrees F. at coil pump.  The enclosure dimensions are 32'L X 15'W X 16'H with infeed height 12' and discharge height 9'.  The unit is capable of 10,000 lbshr at 165 degrees F. inlet & 0 degrees F. outlet temp.
SUPPORT REFRIGERATION NOT INCLUDED WITH IQF.
SUPPORT REFRIGERATION AVAILABLE FOR EXTRA COST.