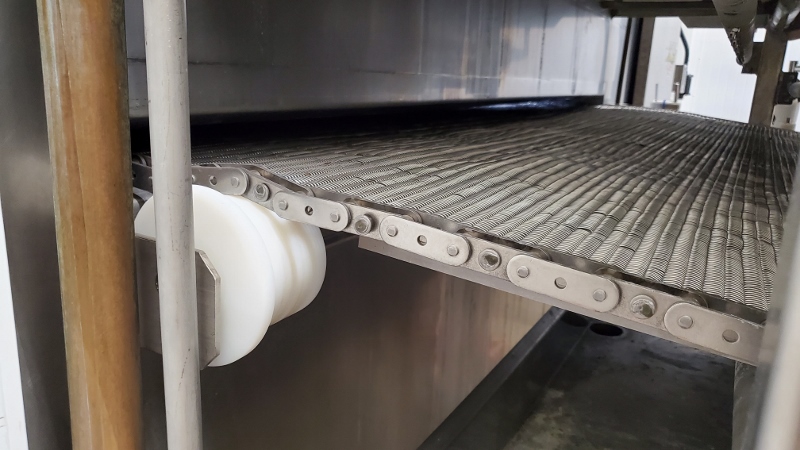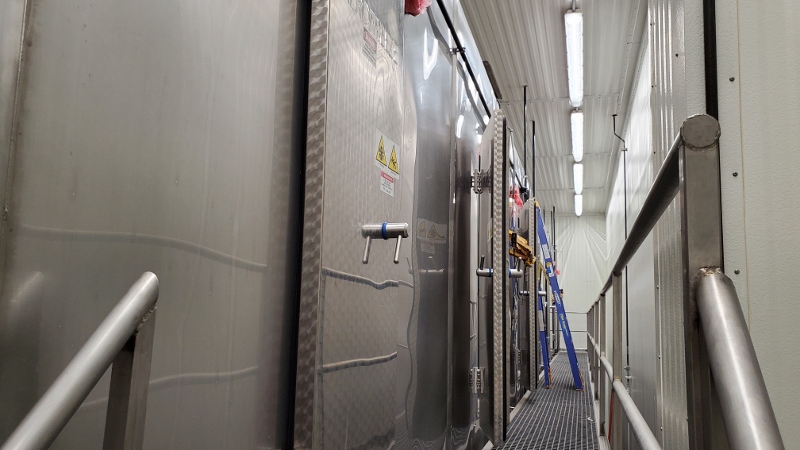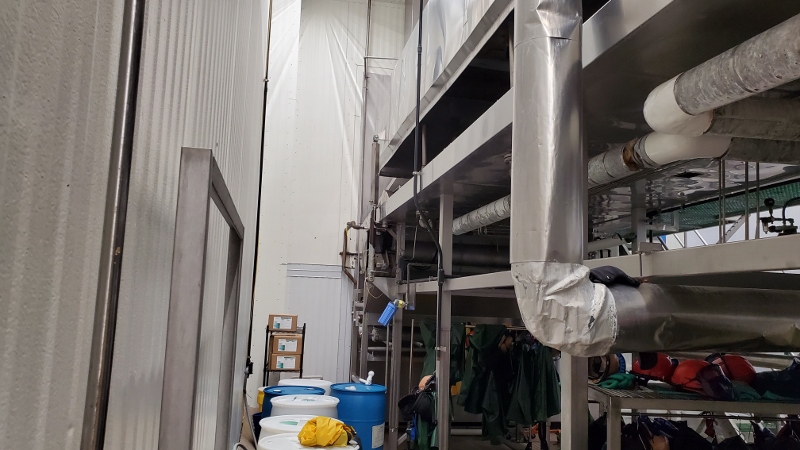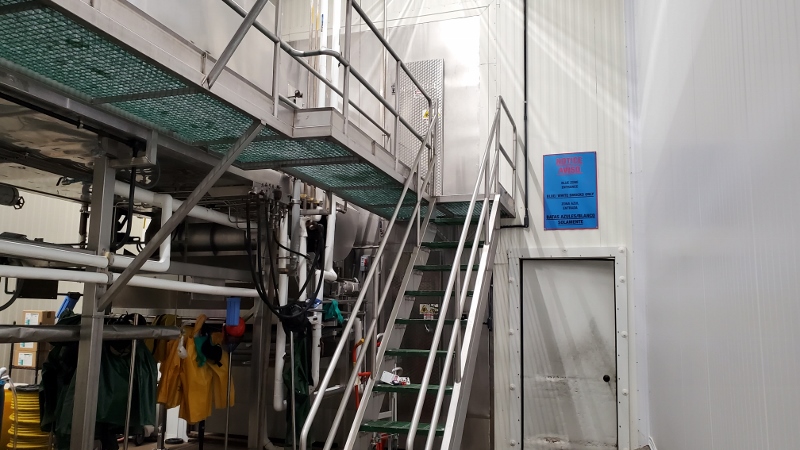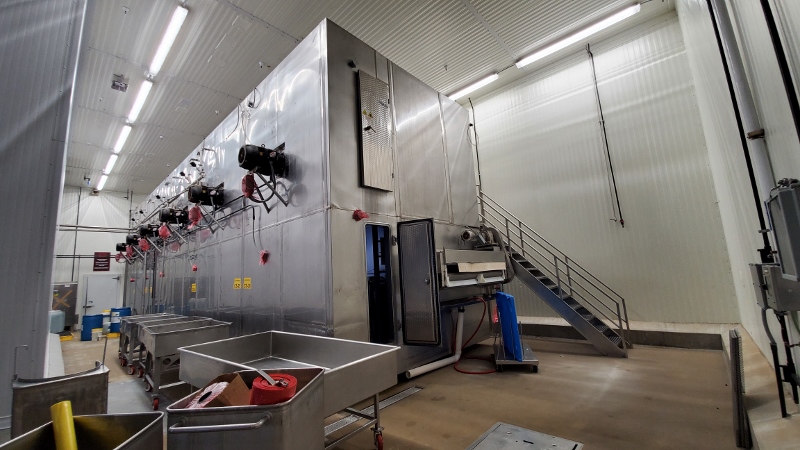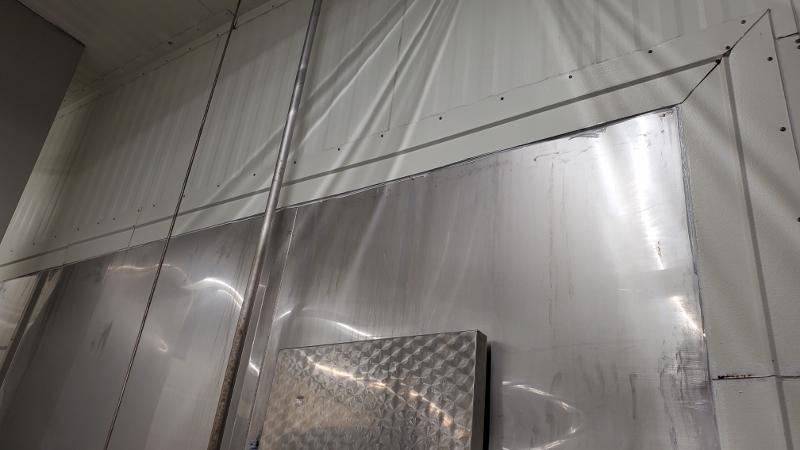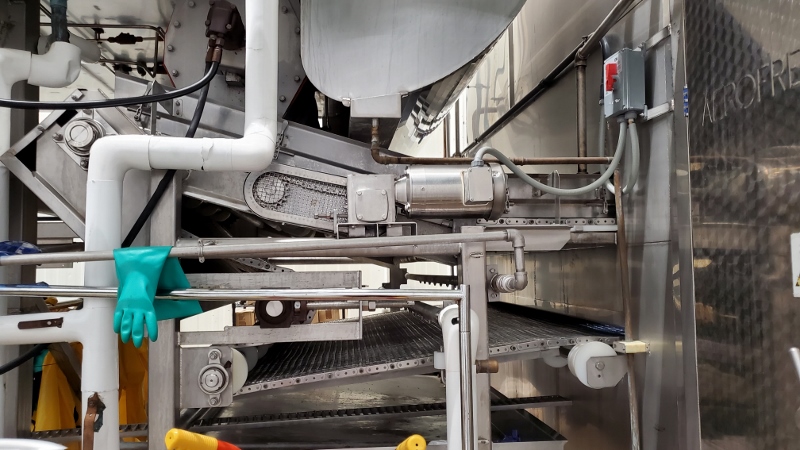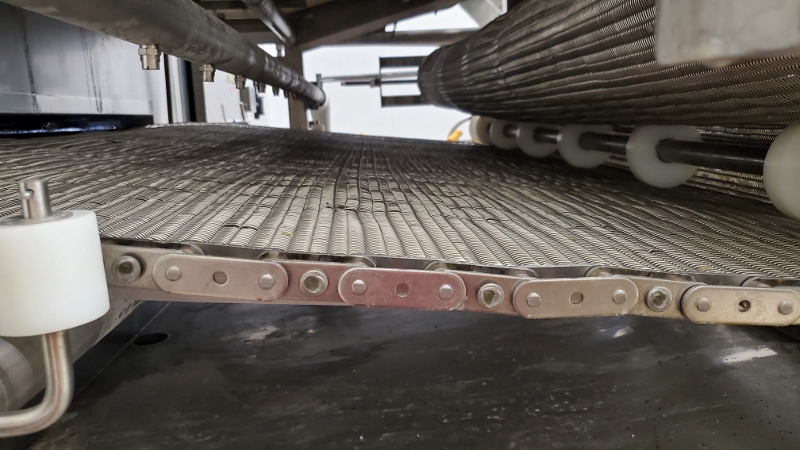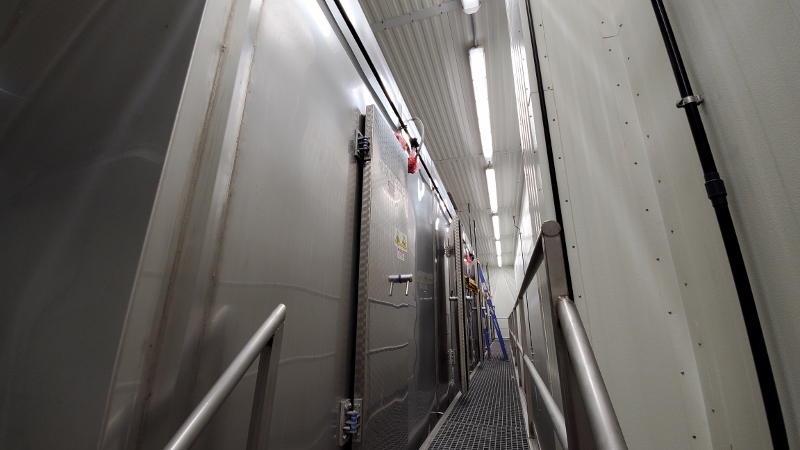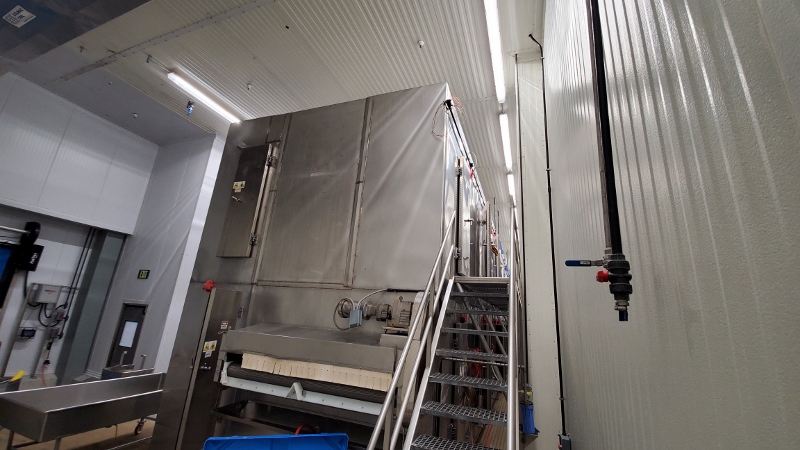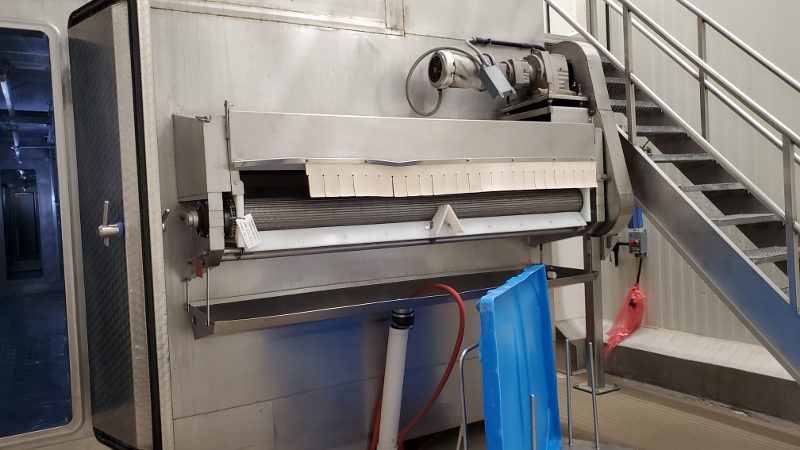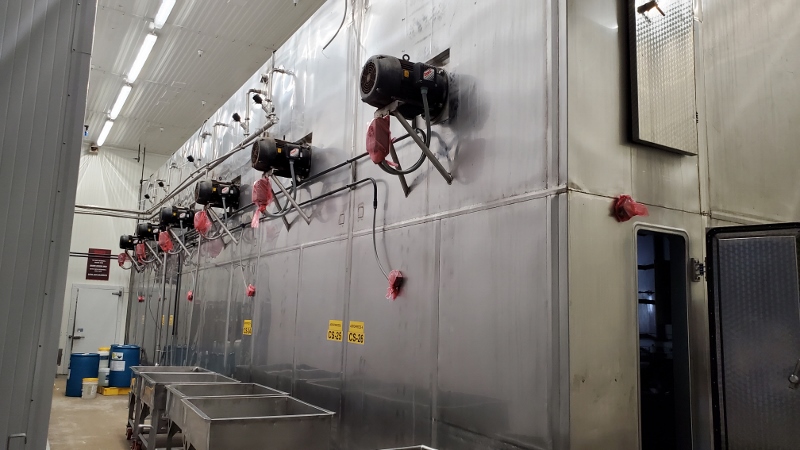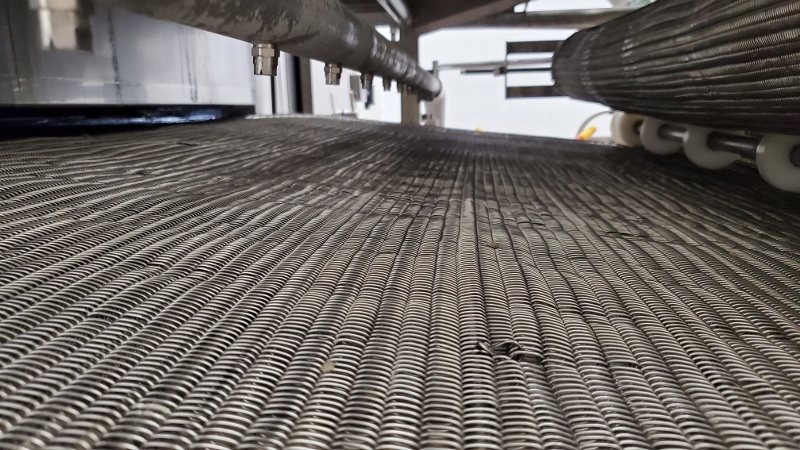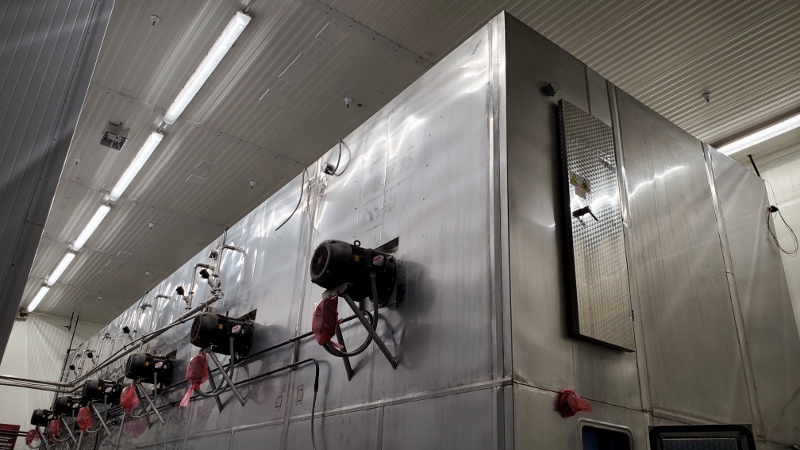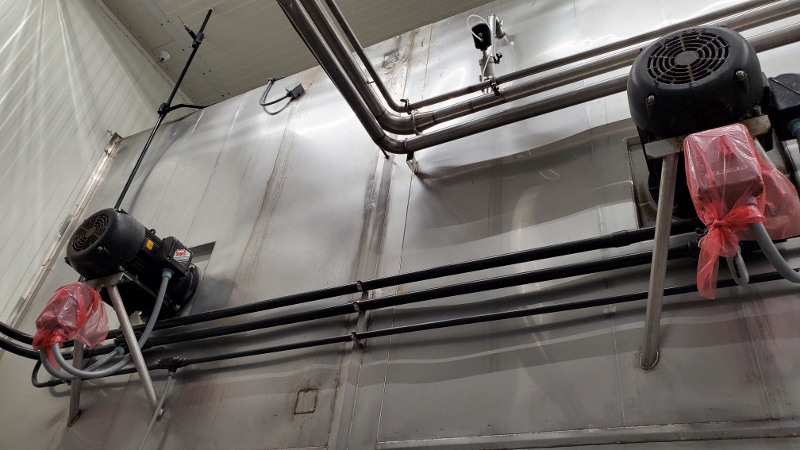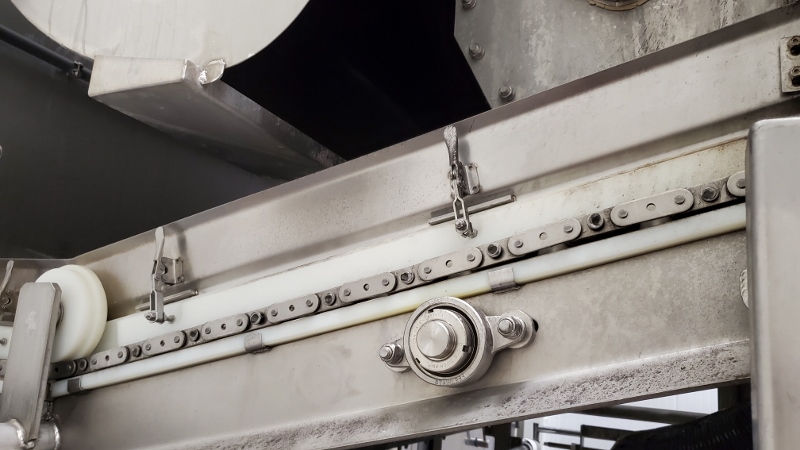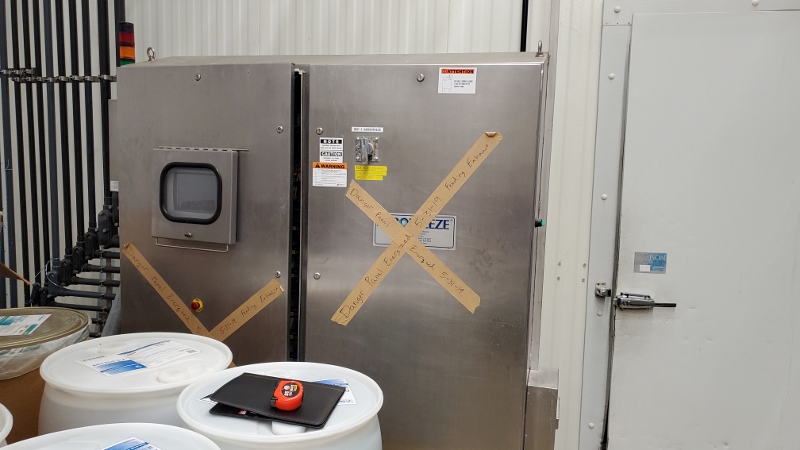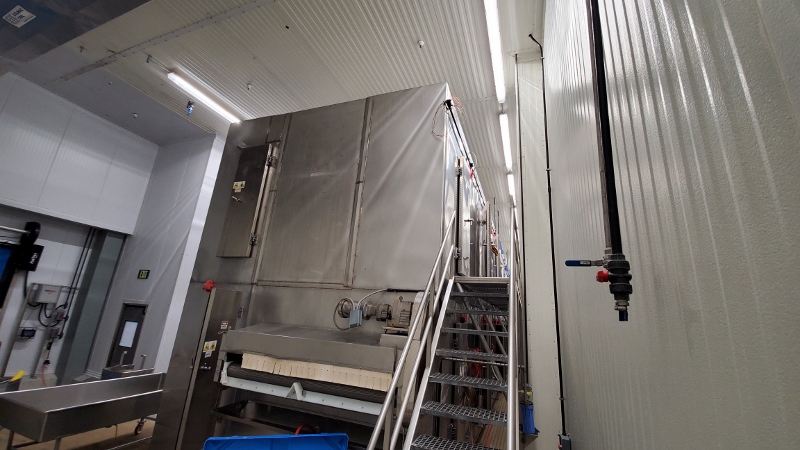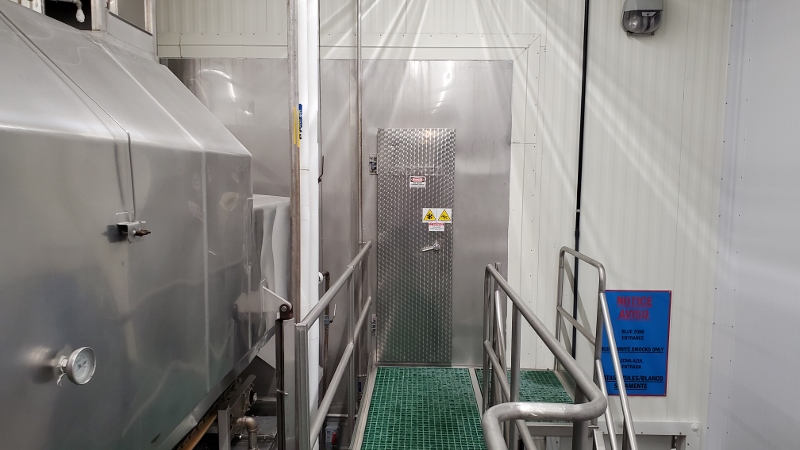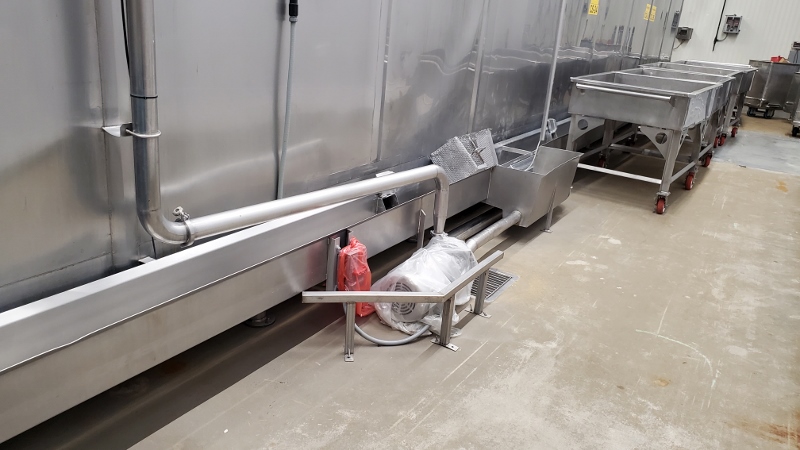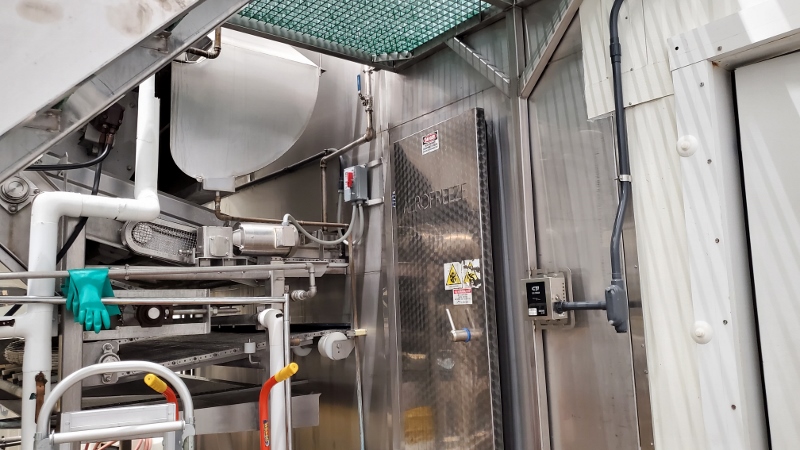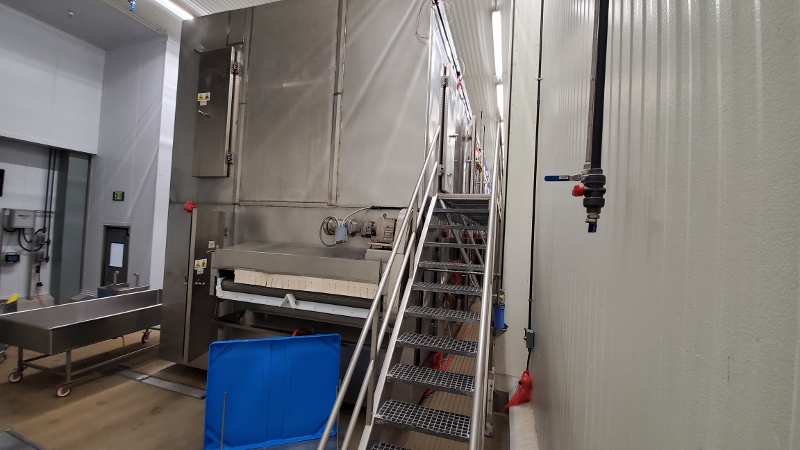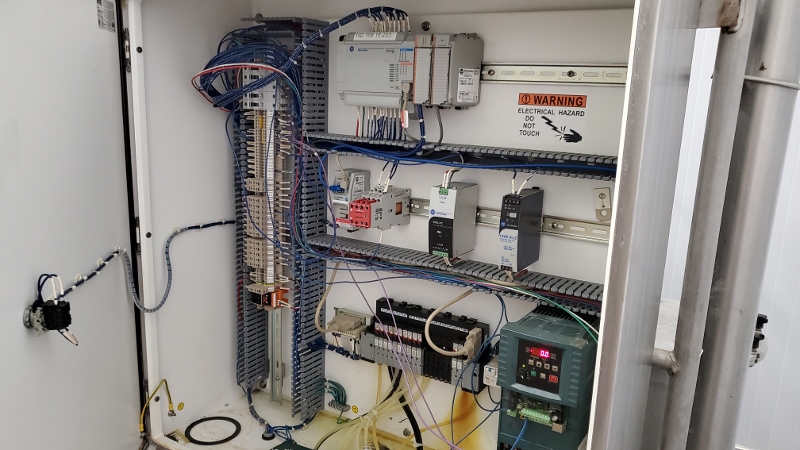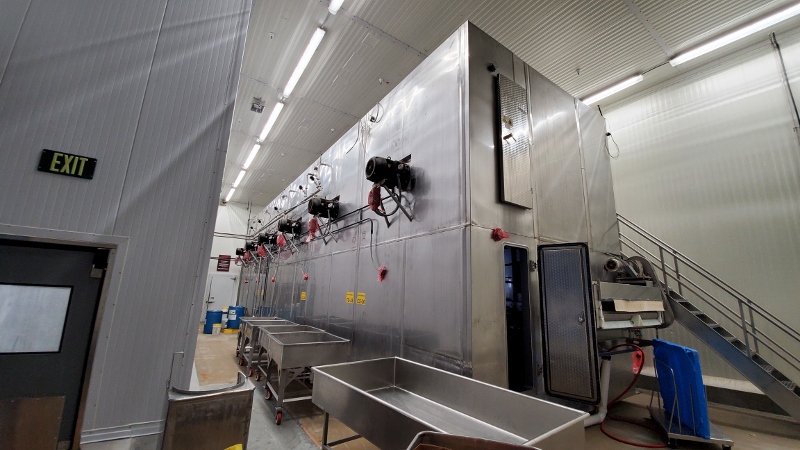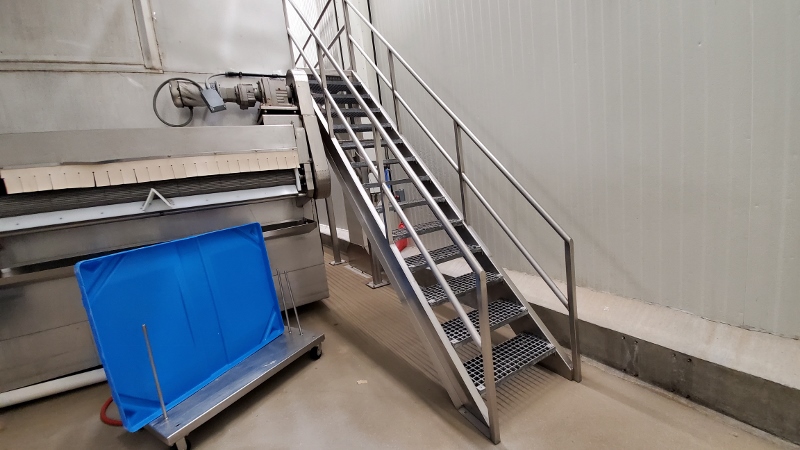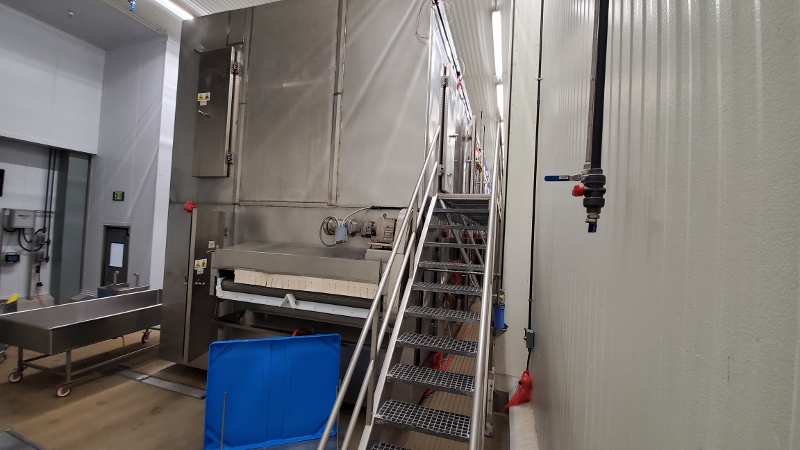 GEA AEROFREEZE IQF BELT TUNNEL:
AEROFREEZE SYSTEMS IQF TUNNEL:
NEW = 2010.
Available for removal May of 2022.
Includes: CIP deck, all stairs/access platforms, 6 fans, control unit, water pan, valve stations.
Original Aero Freeze specification: 20,000 lbs./hr. of product requiring 340 TR.
Decommissioned in 2017 due to new location and was last running diced potatoes.
Model: 75-1-2-3C.
Electrical: 460V/3Ph/60Cycle/310Amps/30HP.
Controls: Allen Bradley MicroLogix 1500 PLC, PanelView +1000 HMI.
Overall Dimensions: 68'2" L x 16' ½" W x 18' 3" H.
Overall Belt Width: 86 ½".
Overall Discharge Width: 7'.